Westmead Hospital runs a midwifery antenatal shared care program. This program is based on evidence showing the benefits to both mother and baby of continuity of care. Antenatal Shared Care programs are available to women with low-risk pregnancies. The program gives you the choice of having all of your antenatal care provided by a private practising midwife.
Do you wish to make use of the Westmead Hospital Antenatal Shared Care Program? You will need to attend a booking visit at the hospital antenatal clinic. The rest of your visits are with your private practice midwife. You can book directly with your midwife. Alternatively, the hospital midwives may refer you if you are eligible to the privately practising midwife Antenatal Shared Care program.
Jane Palmer is accredited with Westmead Hospital to provide antenatal shared care. Our midwives can provide your antenatal care at the clinic at North Parramatta. Alternatively, you can arrange a home visit. If any issues arise during your pregnancy, our midwives will refer you to the doctors at Westmead Hospital. As part of the shared care program, our midwives will not be able to attend you in labour. The midwives (and doctors if needed) at Westmead Hospital will provide your birthing care.
If you need further assistance following your birth our midwives can provide postnatal care after you have been discharged from Westmead Hospital's care. Ideally, you need a midwife to see you and your baby for postnatal checks and breastfeeding support.
Book with Jane Palmer
Call for an appointment Monday to Friday 08:00 am to 04:00 pm on 021 9890 5687 or alternatively book online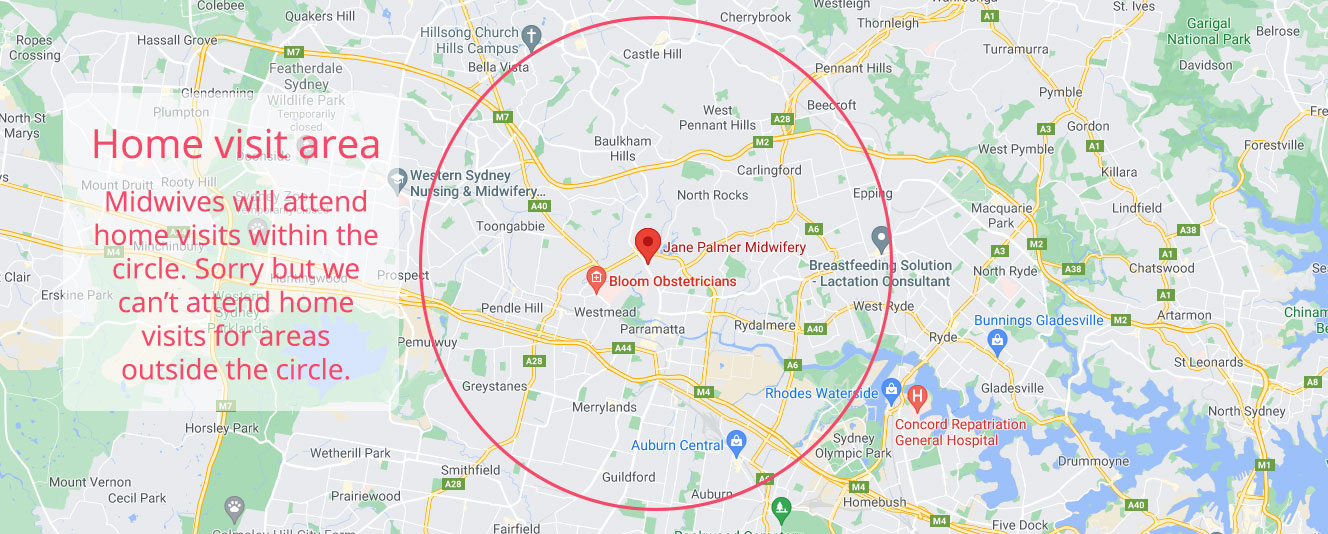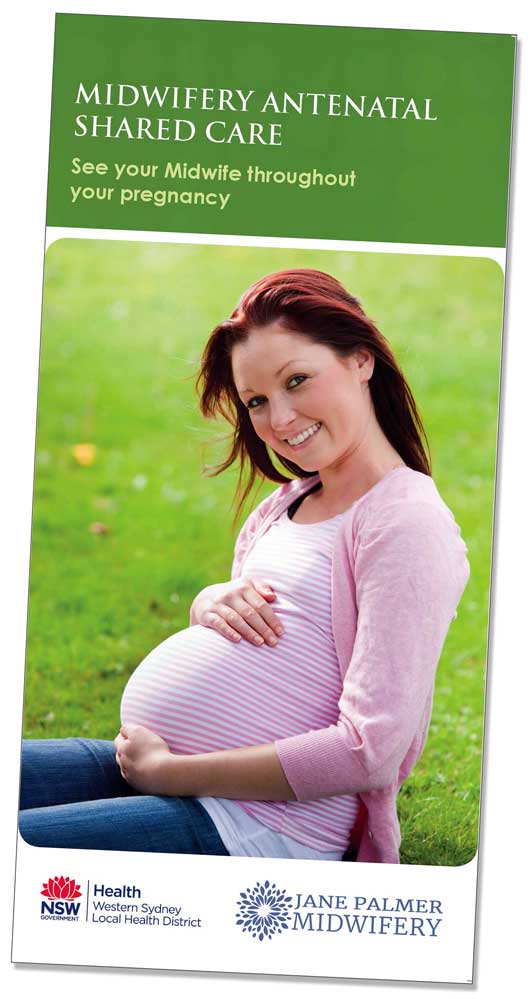 REASONS TO CHOOSE ANTENATAL SHARED CARE WITH YOUR MIDWIFE
Your midwife knows you and your family and can often provide more personalised and comprehensive antenatal and postnatal care for you and your baby. Seeing your midwife can mean more flexibility with appointments and many women also prefer the continuity of care that a midwife can provide.
HOW DO I FIND OUT IF I CAN PARTICIPATE IN THE PROGRAM?
Ask your midwife at Westmead Hospital's booking-in clinic for a referral to the Privately Practising Midwife Antenatal Shared Care program. Your suitability for Antenatal Shared Care will be assessed during your booking visit. Influencing factors include any pre-existing diseases, your previous obstetric history and other personal factors.
HOW DO I KNOW IF MY MIDWIFE IS ACCREDITED?
You can simply ask your midwife if they are accredited with the Antenatal Shared Care program.
Other options available for Antenatal Care include:
Attending the antenatal clinic at Westmead Hospital
Seeing Westmead Hospital midwives at locations outside of Westmead Hospital
Employing the services of a private obstetrician.
Seeing a Shared Care GP
EXAMPLE OF VISIT SCHEDULE WITH ANTENATAL SHARED CARE MIDWIVES
Week 12
Midwife
First antenatal visit
Weeks 12-15
Hospital
Booking-in visit with midwife
Week 18
Midwife
Routine check
Week 20
Ultrasound
Weeks 24-26
Midwife
Routine check
Week 28
Midwife
or Hospital
Routine check
Week 31
Midwife
Routine check
Week 34
Midwife
or Hospital
Routine check
Week 36
Midwife
Routine check
Week 38
Midwife
Routine check
Week 39
Midwife
Extra routine check for first-time mothers
Weeks 40-41
Midwife
Routine check
Week 41
Midwife
Post dates assessment
Birth to
6 weeks
Midwife
Postnatal check
6 – 7 weeks
Midwife
Mother and baby check
TO FIND OUT MORE ABOUT MIDWIFERY SHARED CARE
You can either call to find out more details about midwifery shared care on 02 9890 5687 or make an appointment online below. You can also see Westmead Hospital's Website or call the Westmead Hospital Antenatal Clinic 02 8890 6508.
Costs to a midwife for midwifery shared care
| Description | Length of Visit | Private Cost to Women | Medicare Scheduled Fee | 85% Rebate From Medicare | Out of Pocket – GAP | Safety Net Cap |
| --- | --- | --- | --- | --- | --- | --- |
| First Visit | 60 minutes | $135.00 | $55.55 | $47.25 | $87.75 | $22.20 |
| Short Antenatal | 20 minutes | $55.00 | $33.60 | $28.60 | $26.40 | $16.65 |
| Long Antenatal | 60 minutes | $135.oo | $55.55 | $47.25 | $87.75 | $22.20 |
| Maternity Care Plan | 90 minutes | $325.00 | $331.90 | $282.15 | $42.85 | $55.35 |
* Safety Net Payment – additional rebate for Australian families and singles who incur out-of-pocket costs for Medicare-eligible out-of-hospital services. You may be eligible to receive this payment in addition to the standard Medicare rebate for midwifery services once you reached the annual threshold of out-of-pocket expenses. To find out more visit Medicare's website.